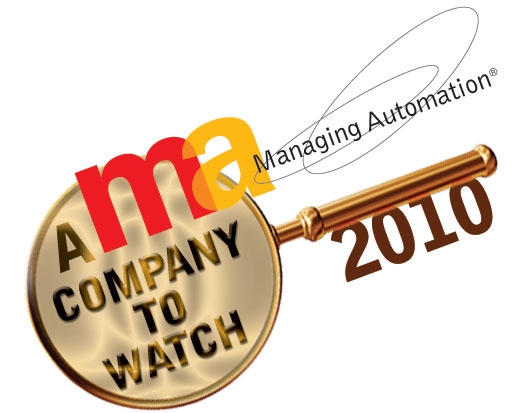 Low risk, cloud-computing based Supplier Relationship Management (SRM) software cited as bringing rigor to managing supplier relationships, driving efficiencies and competitive advantage in today's outsourced supply chains
Santa Clara, CA, Oct. 27, 2009— SupplierSoft a pioneer in cloud-computing based Supplier Relationship Management (SRM) solutions, today announced that Managing Automation named SupplierSoft in the list of Top 10 Companies to Watch in 2010. Full details of the article are available at 2010's 10 Companies to Watch: SupplierSoft
SupplierSoft helps companies automate any and all supplier-facing business processes. The supplier relationship management suite includes Enviromental Compliance (RoHS/REACH), Procure-To-Pay, Supplier Risk Management, Supplier Contract Management, Corrective and Preventive Action (CAPA) , Supplier Quality Management , Supplier Qualification and Information Management , and Supplier Audit Management. SupplierSoft supplier relationship management solutions reduce operational costs and supplier risk, ensure supplier compliance, improve supplier quality and improve customer satisfaction. SupplierSoft solutions are low risk and available for a 30 day free trial
"Each year in its Companies to Watch issue, Managing Automation highlights technology suppliers that are helping manufacturers in their quest for efficiency and competitive advantage," said Chris Chiappinelli, Editor, ManagingAutomation.com. "This year, SupplierSoft stood out for its efforts to bring rigor and automation to the all-important supplier relationship, a critical function for many companies in today's distributed manufacturing value chain."
"Given the current economic environment, companies are cutting costs by increasing outsourcing and improving productivity. To effectively manage suppliers in this environment, they are looking for low risk, pay-as-you-go, quick-to-implement solutions that do not require extensive IT customization and achieve quick ROI," said Balu Sharma, CEO of SupplierSoft. "We are proud that Managing Automation, a reputed publication catering to progressive manufacturers, has selected SupplierSoft in Top 10 Companies to watch in 2010."
"Built on the Force.com platform , SupplierSoft solutions enable companies to realize business success with the reliability, scalability and performance of cloud computing," said Kendall Collins, chief marketing officer, salesforce.com. "As companies seek greater flexibility to innovate, SupplierSoft's solutions offer the advantages of the cloud delivered on the proven, secure Force.com platform."
About SupplierSoft
SupplierSoft, a pioneer in cloud-computing based Supplier Relationship Management (SRM) solutions, helps companies automate any and all supplier-facing business processes. SupplierSoft solution suite includes Environmental Compliance (RoHS/REACH), Procure-To-Pay, Supplier Risk Management, Supplier Contract Management, Corrective and Preventive Action (CAPA), Supplier Quality Management, Supplier Qualification and Information Management, and Supplier Audit Management. The solutions complement and extend ERP systems such as SAP and Oracle by managing supplier processes that are not managed by these systems.
Customers start by automating the highest ROI processes, knowing that they can manage other processes in future with the solution. Ease-of-use, a consistent user-interface, global performance and a single login across multiple solutions makes supplier adoption high. The solutions are low risk - they are available for a free trial, along with a pay-as-you-go pricing model. SupplierSoft solutions help reduce operational costs and supplier risk, ensure supplier compliance, improve supplier quality and improve customer satisfaction.
Suppliersoft customers include leading edge companies such as KLA-Tencor and Novatel Wireless.


About Managing Automation
Managing Automation, published by Thomas Publishing Company, LLC, provides a complete set of decision-support informational tools for progressive manufacturers -- companies who are using information and automation technologies to transform their businesses and create a sustainable competitive advantage. Its monthly magazine, website, intelligent solutions database and executive conference reach the entire integrated technology buying team -- executives, line-of-business managers and IT management – at every stage of the technology buying process.
About the Force.com Platform
Force.com is the only proven enterprise platform for building and running business applications in the cloud. The Force.com platform powers the Salesforce CRM applications, more than 800 ISV partner applications like those from CODA and Fujitsu, and more than 120,000 custom applications used by salesforce.com's 63,200 customers such as Japan Post, Kaiser Permanente, KONE and Sprint Nextel.
Force.com is the fastest platform for building and deploying complex business applications. Unlike a stack of disparate client/server hardware and software products, Force.com unifies the development and deployment model from the database to the device, allowing developers to easily assemble applications with clicks, components and code, and then instantly deploy them on salesforce.com's trusted global infrastructure. Customers and partners are using Force.com to build all kinds of business applications from supply chain management to compliance tracking, brand management, accounts receivable, claims processing applications and much more.
Media Contact:
Balu Sharma
SupplierSoft Inc.
408-690-8575
pr@suppliersoft.com